14 Social Media Posts
$

50.00
Looking for a community manager who can weave stories and catch customers? Let me untangle the web for you!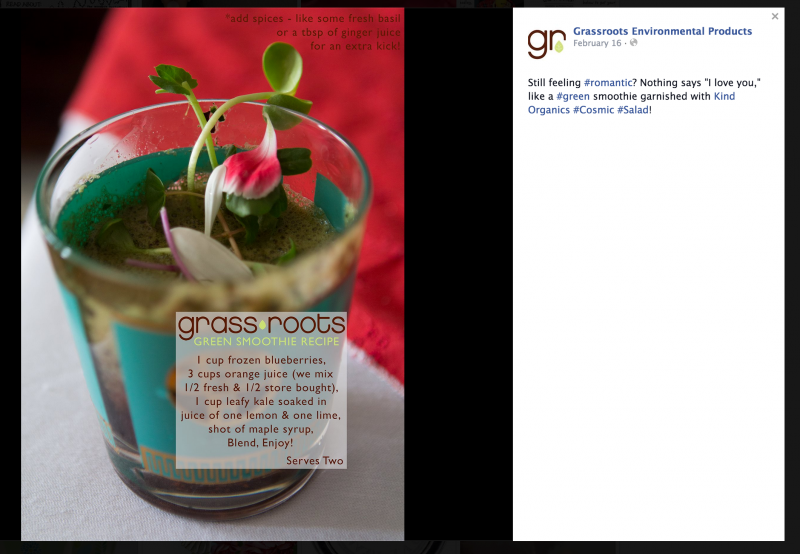 About the image:
As manager of Grassroots Environmental Products Online Store, I also took care of their social media from February 2013 to September 2014.
Two Social Media Posts Daily for the Weekly Rate of $50!